Hunters Hill Specialist Clinic
Hunters Hill Specialist Clinic uniquely offers access to a number of different specialists in the one place.
Our doctors
Respiratory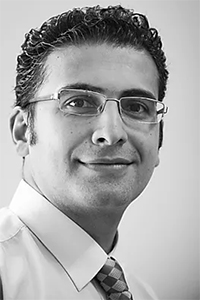 Dr Tajalli Saghaie
Dr Saghaie is a respiratory and sleep physician with significant experience in interventional pulmonology, rigid bronchoscopy and management of large airways, diagnostic and therapeutic bronchoscopy, management of pleural disease, and multidisciplinary care of lung cancer.
Dr Saghaie graduated from Tehran University, Iran in 2003. He has had the opportunity to train as a physician at Royal North Shore Hospital, Sydney. During his respiratory and sleep training, he had the privilege of working with master physicians and researchers at Westmead, Nepean and Concord Hospitals. He has pursued his passion in interventional pulmonology (therapeutic and diagnostic bronchoscopy as well as pleural procedures) by travelling and training in centres of excellence such as Johns Hopkins Hospital in the United States and Thoraxklinik in Germany.
He is currently running multiple research projects in interventional pulmonology and pleural diseases including interstate and international collaborations.
Cardiology
Dr Joseph Chiha
Subspecialty: Interventional cardiology
Dr Joseph Chiha received his medical degree with honours from the University of Sydney in 2003. He then completed his internal medicine and adult cardiology training through the Westmead Hospital Network. Dr Chiha was admitted to the Royal Australasian College of Physicians in 2009.
Following his PhD, he undertook a two-year fellowship in complex interventional cardiology at the Peter Munk Cardiac Centre in Toronto, Canada, in association with the Toronto General Hospital. This is a world leader in the diagnosis and management of coronary artery disease. He returned in 2016 bringing his experience and motivation to MQ Health.
His clinical interests include integrating diagnostic and therapeutic cardiology and invasive coronary procedures including angiography and stenting. Dr Joseph Chiha is a general cardiologist with sub-specialty training and accreditation in interventional cardiology.
Endocrinology
Dr Thaw Dar Htet MBBS, MSc, FRACP
Dr Thaw Htet is a consultant endocrinologist who is committed to providing excellent quality patient care. She underwent endocrinology training at St Vincent's Hospital, Sydney. She also holds a Master of Science in Diabetes and Endocrinology from the Barts and London, Queen Mary University of London.
She is currently undertaking a PhD project at Garvan Institute of Medical Research through University of New South Wales (UNSW). Her research has compassed gestational diabetes, type 2 diabetes and pre-diabetes, polycystic ovary syndrome and bone disorders and her research has been presented in international and national conferences and published in peer-reviewed journals.
She accepts referral from all aspects of endocrinology and has special interest in reproductive endocrinology, different types of diabetes and bone disorders.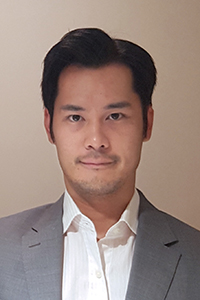 Dr Jeff Ahn
Dr Jeff Ahn is a consultant endocrinologist at Macquarie University Hospital. He obtained his Bachelor of Medicine and Surgery from the University of Sydney. He completed his physician training at RNSH and endocrinology advanced training at John Hunter, Nepean and Concord Hospitals.
He has experience in all areas of endocrinology with particular interest in diabetes, obesity and metabolic health, and osteoporosis and fracture prevention. Dr Ahn has interest in teaching, with an academic affiliation with the University of Sydney, and has received numerous awards for excellence in teaching medical students. He also believes in the importance of educating his patients to empower them in making shared clinical decisions.
He has a friendly and approachable demeanor and takes interest in the holistic wellbeing of his patients. He is fluent in both English and Korean.
Surgery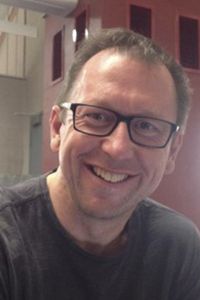 Dr Matt Rickard
Colorectal surgeon
Associate Professor Matt Rickard is a Colorectal Surgeon at Macquarie University Hospital and Concord Hospital with extensive experience in advanced colorectal surgical techniques, colorectal cancer, laparoscopic colorectal surgery, inflammatory bowel disease, anorectal physiology, anorectal ultrasound and surgical epidemiology.
Following graduation from the University of Sydney, he undertook further surgical training locally (with masters degree) and internationally. He is on the Australasian Training Board of Colon and Rectal Surgery and treasurer and member of the Section of Colon and Rectal Surgery of the Royal Australasian College of Surgeons.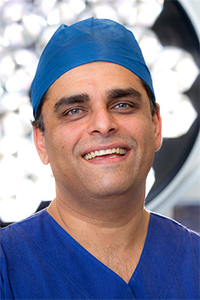 Dr Sameer Mihrshahi
Upper GI surgeon
Dr Mihrshahi is an upper gastrointestinal surgeon with special interests in surgery of the liver, gallbladder/biliary tract and pancreas.
He completed surgical training in Newcastle and Sydney and then undertook an upper GI fellowships in Sydney and Glasgow. For the following four years, Dr Mihrshahi had a consultant practice in the UK (Surrey and Bristol).
He returned to Sydney in mid-2011 where he commenced work at Macquarie University Hospital.