Concussion Clinic
Providing rapid assessment and extensive management for patients with concussion.
The Concussion team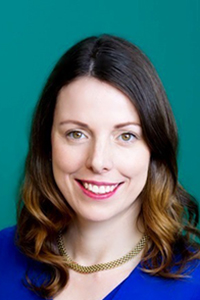 Dr Rowena Mobbs
Dr Rowena Mobbs MBBS BMedSci (Hons1) PhD FRACP is Senior Lecturer, Department of Clinical Medicine at Macquarie University, subspecialist in cognitive neurology at MQ Health. Dr Mobbs is the Clinical Co-Director of the Australian Sports Brain Bank, furthering a research interest into concussion and chronic traumatic encephalopathy in both sports related and non-sport related concussion, driven by a strong sporting experience having represented Australia in modern pentathlon and fencing, and state teams in hockey, triathlon and cross-country running.
Dr Mobbs is highly committed to the integration of multidisciplinary chronic care and research translation within teaching and mentoring programs. Dr Mobbs champions a patient-centred approach as well as community advocacy for those living with dementia. Following her training at the Royal Adelaide Hospital she completed a Fellowship in cognitive and behavioural neurology, neurological sleep disorders, and movement disorders at the Brain and Mind Centre.
She completed a PhD on cell death in acute and chronic compressive myelopathy, and was twice awarded the Spine Society of Australia award for research. Dr Mobbs' vision is for the expansion of collaborative and innovative neurological services in dementia, identified to be one of the National Health Priority Areas.
Our referral partnerships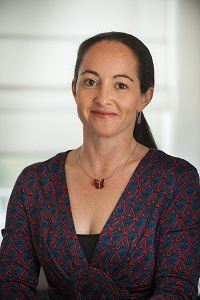 Associate Professor Clare Fraser
Dr Clare Fraser specialises in neuro-ophthalmology and adult strabismu. She completed her ophthalmic training at Sydney Eye Hospital and neuro-ophthalmic training at Moorfields Eye Hospital and the National Hospital for Neurology, London. In addition, she also completed a research fellowship at Emory Eye Centre, Atlanta USA.
Dr Fraser has worked as a consultant neuro-ophthalmologist for Moorfields Eye Hospital and Kings College Hospital, London before returning to Sydney to work as a Consultant at Sydney Eye Hospital and St Vincent's Hospital. She is the Education Officer for the Neuro-ophthalmology Society of Australia and is on the International Committee for the North-American Neuro-ophthalmology Society. She has been an invited lecturer at national and international conferences on neuro-ophthalmology.
Dr Fraser has published over 50 peer-reviewed articles in medical journals, and written several book chapters. Her research was awarded an Ophthalmic Institute of Australia grant and has won several international awards. Read more about MQ Health Ophthalmology Clinic.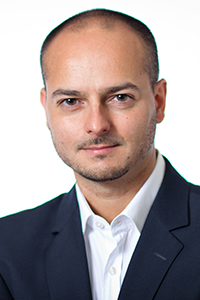 Asociate Professor Antonio Di Ieva
Dr. Di Ieva received his Medical Degree in 2002 and specialisation in Neurosurgery in 2007 in Italy. He was a consultant neurosurgeon in Milan from 2007 to 2009, mainly involved in the treatment of brain and pituitary tumours, working closely with ENT and craniomaxillofacial surgeons, oncologists and radiation oncologists, as well as in the emergency management of neurotrauma.
He also worked as a researcher at the Centre for Anatomy and Cell Biology of the Medical University of Vienna, Austria, from 2009 to 2011, where he completed a PhD in Clinical Neurosciences (introducing innovative methods in neuropathology and MRI). He was appointed A/Professor of Neuroanatomy and was invited multiple times to teach neurotraumatology and neurosurgery in several countries, including Italy, Austria, Switzerland, Germany, USA, and UAE. Dr. Di Ieva completed a 3-year clinical and research fellowship in skull base surgery in 2014 at the St. Michael's Hospital, University of Toronto, where he also gained further experience in the Gamma Knife radiosurgery and continued to perform emergency neurosurgery in one of the largest trauma centres of Ontario, Canada.
His multidisciplinary experience allowed him to lead the publication of the "Handbook of Skull Base Surgery" (Thieme, New York, 2015), which is one of the most used books in the field worldwide. In 2015 Dr. Di Ieva moved to Sydney, where he worked further in general neurosurgery and complex spine surgery (mainly at the Macquarie University Hospital, North Shore Private and Royal North Shore Hospitals, and Sydney Adventist Hospital), earning the fellowship with the Royal Australasian College of Surgeons in 2017.
He is a full time consultant neurosurgeon at the Macquarie University Hospital and Associate Professor of Neurosurgery at Macquarie University. Read more about Macquarie Neurosurgery.
Professor Gregory Savage
Greg Savage BSc(Hons) MSc(ClinNeuro) PhD MAPS FCCN is a Clinical Neuropsychologist with over 20 years experience. He was awarded his PhD in experimental psychology at Monash University in 1991 and following a three-year postdoctoral fellowship at The University of London he completed an MSc in Clinical Neuropsychology at The University of Melbourne in 1997.
Throughout his career he has combined clinical and academic roles in Melbourne and Sydney and is currently Professor in the Department of Psychology at Macquarie University (where he was Director of Clinical Neuropsychology training from 2012-2016). He has been a Chief Investigator with the ARC Centre of Excellence in Cognition and its Disorders since 2011, and Co-Leader of the Clinical and Cognitive stream of Australia's largest dementia research study, the Australian Imaging, Biomarkers and Lifestyle Study of Ageing, since its inception in 2006.
Greg has been a Chief Investigator on grants worth over $23M throughout his career, and his co-authored publications have been cited over 4000 times. He is sole author of the chapter on neuropsychology in the internationally co-authored text Dementia (5th edition, 2017), and of a chapter on neuropsychological formulation. Read more about MQ Health Neuropsychology Clinic.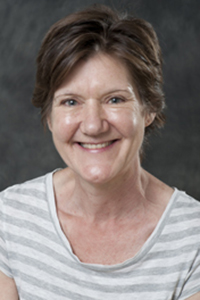 Assoiate Professor Jennifer Batchelor
Jenny Batchelor, B.B.Sc.(Hons), M.Sc., PhD, is a Senior Lecturer in the Department of Psychology at Macquarie University. She is the current Director of the Postgraduate Programs in Clinical Neuropsychology at Macquarie University.
Jenny is a registered psychologist and has endorsement in Clinical Neuropsychology with the Psychology Board of Australia. She completed her Master of Clinical Neuropsychology at Melbourne University and her PhD at Macquarie University, under the supervision of Emeritus Professor Max Colteheart. Read more about Associate Professor Jennifer Batchelor.
Chris Wynne, Lead Physiotherapist, Outpatient Services
Chris has 10 years' postgraduate experience as a physiotherapist, predominantly in the private outpatient sector. For the past four years, Chris has been the head physiotherapist for the GWS Giants (AFL) Academy Program, and he is currently completing his Master of Sports Physiotherapy through La Trobe University.
Chris enjoys working collaboratively with orthopaedic specialists, sports physicians and general practitioners to care for patients with a broad range of orthopaedic, musculoskeletal, sports conditions and injuries. He has a special interest in helping people return to activity following orthopaedic surgery, the physiotherapy management of concussion and the management of acute and chronic spinal and lower limb conditions. In addition to his clinical work, Chris also teaches musculoskeletal physiotherapy to students of Macquarie's Doctor of Physiotherapy program. Read more about MQ Health Physiotherapy.