Endocrinology clinic
Incorporating a holistic approach to treatment, MQ Health Endocrinology focuses on sustainable and effective treatment of endocrine conditions.
Our Doctors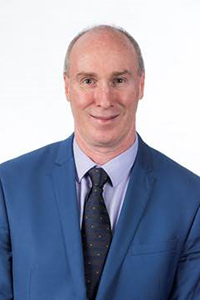 Associate Professor Bernard Champion
Endocrinologist
A/Prof Bernard Champion is a senior Sydney Endocrinologist, Associate Professor in Medicine at Macquarie University Faculty of Medicine and Health Sciences, Program Lead for Stage one of the Macquarie MD Course, and Head of the MQ Health Discipline of Endocrinology – leading a nine- strong Endocrinology team.
He studied medicine at UNSW before completing endocrinology training at RNS, POW, St George and Westmead Hospitals. After three years as an Academic VMO in Geelong he returned to Sydney in 2006 to help establish the newly independent Nepean Clinical School and was Head of Department, Endocrinology and Diabetes, Nepean Blue Mountains LHD for several years. He has held various state and national appointments including Editorial Board member for Endocrinology Today, expert reviewer for national and international journals, past FRACP Written Exam Committee member and past-Chair of the NSW/ACT Central Endocrine Advanced Training Panel.
Dr Champion holds Masters qualification in Medical Education and acted as Clinical Coordinator for the entire Sydney Medical Program from 2014-2016. In addition to his Macquarie University appointment, he holds an Honorary Associate Professor tiel with the University of Sydney and remain heavily involved with teaching of medical student and doctors in training across multiple campuses.
He provides inpatient and/or outpatient services at Macquarie University Hospital, Lady Davidson Hospital, Blacktown and Penrith. His interest include pituitary and adrenal disorders, disorders of reproductive hormones (including gender dysphoria) thyroid disease, metabolic diseases including diabetes and obesity.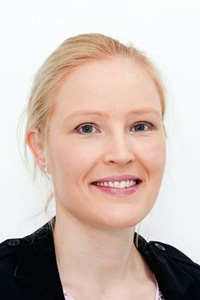 Dr Veronica Preda
Endocrinologist
Dr Preda enjoys managing all aspects of endocrinology including: Type I and II diabetes (including pumps), weight management and obesity, thyroid disease, endocrine disorders during pregnancy, PCOS, osteoporosis and bone health, pituitary and adrenal disease, neuroendocrine tumours and cancer genetic syndromes related to endocrinology.
She is experienced in endocrinology having completed a Fellowship at the Oxford Centre for Diabetes, Metabolism and Endocrinology in the UK as well as working on her Doctor of Philosophy. She undertook advanced endocrinology training at Royal North Shore Hospital.
Dr Preda completed her Doctor of Philosophy in Medicine through the University of Sydney with research grounded in Oxford on tumour pathways. She has a Masters of Public Health and graduated with Honours in Medicine from the University of New South Wales. Dr Preda is a Senior Clinical Lecturer at the University of Sydney Medical School teaching medical students as well as post graduate Masters of Internal Medicine students. She is also a Senior Clinical Lecturer at Macquarie University. Dr Preda has more than 25 peer-reviewed publications in internationally respected medical journals and specialist textbooks as well as having presented at international meetings.
Associate Professor Kenneth Ho
Endocrinologist
Associate Professor Ken Ho is a consultant physician and endocrinologist with clinical and research interests in diabetes, obesity and general endocrinology. He received a full-time National Health and Medical Research Council (NHMRC) scholarship for his PhD on the role of iron chelation for the treatment of glucose, lipids and obesity. He received the Novartis Young Scientist award from the Endocrine Society of Australia in 2009. He is a Clinical Associate Professor with the Faculty of Medicine and Health Sciences at Macquarie University. He has published in the areas of diabetes, vitamin D, and General Endocrinology.
He teaches from undergraduate through to post-graduate medical, and Physician training. He is the Director of Physician Education and the Chairman of the General Clinical Training Council at Ryde Hospital. He has given lectures to GPs, optometrists, pharmacists and the general public on diabetes, thyroid disorders and osteoporosis. He has previously received letters of appreciation and commendation from the Northern Sydney Local Health District and the Lions Club of Sydney Chinese Society for his educational lectures.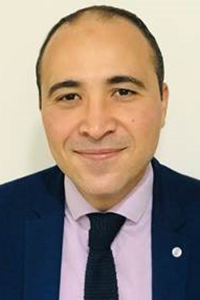 Dr Ahmed Hussein
Endocrinologist
Dr Ahmed Hussein is a Consultant Endocrinologist at Macquarie University Hospital and Bankstown-Lidcombe Hospital. He has an interest in thyroid diseases, andrology and weight management and is highly trained in managing other Endocrinology disorders including diabetes, pituitary disease, high-risk Diabetes foot, osteoporosis, and adrenal disorders.
Dr Hussein completed his Physician and Endocrinology training at Liverpool, Blacktown and Bankstown hospitals, and he has won multiple awards as the most outstanding doctor in training during this period.
He is a conjoint lecturer at Western Sydney University and he has also been involved in teaching and research roles whilst undertaking a postgraduate research degree with Western Sydney University.
Dr Hussein offers an integrated approach to hormonal imbalances provided in a compassionate and individualised care. He is very approachable and delivers a comprehensive and professional service to his patients. He is fluent in English and Arabic.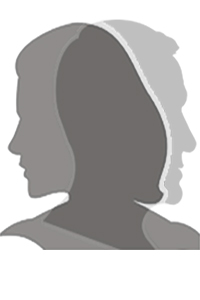 Dr Rajini Jayaballa
Endocrinologist
Dr Rajini Jayaballa is an Endocrinologist at Macquarie University Hospital and Staff Specialist Endocrinologist at Blacktown-Mount Druitt Hospitals. She is passionate about delivering high quality, individualized, evidence-based patient care. She has clinical expertise in a wide range of endocrine problems: diabetes (type 1, 2, prediabetes), achieving weight loss with metabolic syndrome and obesity, polycystic ovarian syndrome, pregnancy-related endocrine disorders including gestational diabetes, thyroid, parathyroid and calcium disorders, adrenal, pituitary disorders, and bone disorders like osteoporosis and neuroendocrine disease.
Dr Jayaballa completed her medical degree in University of Otago, New Zealand and subsequently moved to Sydney, Australia to complete her specialist training in Endocrinology at Liverpool, Campbelltown and Blacktown hospitals. She is the Clinical lead of the High Risk Foot Service at Blacktown Hospital. She is also the Clinical lead at Western Sydney Diabetes, working within a team to raise awareness and beat pre-diabetes and type 2 diabetes in western sydney.
She runs case conference sessions with general practitioners, practice nurses, pharmacists in the community. Dr Jayaballa has professional affiliations with the Royal Australasian College of Physicians, the Endocrine Society of Australia, Australian Diabetes Society, and American Endocrine Society. She is actively involved in teaching and clinical research. She has authored peer reviewed articles and presented at national and international endocrine conferences. She regularly delivers lectures to general practitioners and medical students at Western Sydney University.
Dr Jayaballa is friendly, compassionate and professional, adopting a holistic approach to patient care in endocrine disorders. She provides patients with information based on latest research so they can make informed decisions about their treatment. She works closely with her patients and their general practitioners to achieve the best possible outcome. She is bilingual (English and Tamil).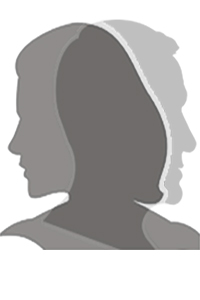 Dr Min Ling
Endocrinologist
Dr Min Ling is an experienced physician who is passionate about improving lifestyle and wellbeing for her patients with endocrine disorders.
Her Endocrinology training was completed rotating through RPAH, Bankstown, John Hunter and Napean Hospitals. She also has research and clinical experience in the Haematology field. Dr Ling achieved Master of Medicine and PhD at the University of Adelaide and is also provides medical education at the University of NSW. She is a senior lecturer at Macquarie University Hospital and works at the obesity clinic at Westmead Hospital. Her research has been published in scientific meeting and various international journals.
Dr Ling has interests in diabetes and general endocrinology and pursues excellence in professional standards through a role in academia and research. She is also fluent in Mandarin, Cantonese and Shanghai dialect.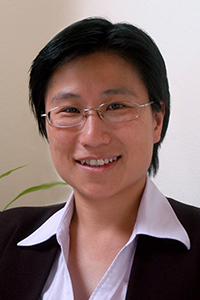 Dr Eva Wong
Head and neck surgeon
Dr Eva Wong is a head and neck surgeon and Surgical Oncologist at MQ Health. She also holds senior surgical appointments at Westmead Hospital, Crown Princess Mary Westmead Cancer Care Centre and Blacktown Hospital. Dr Wong graduated with Bachelor of Dental Surgery in 1994 and underwent Oral and Maxillofacial training in 1996. She completed her medical training in 2002 and undertook general surgical training in Westmead Hospital. Upon obtaining her surgical fellowship, she spent her post fellowship training in Head and Neck, Surgical Oncology Unit in Westmead Hospital and Prince of Wales Hospital.
She spent her final post fellowship training in the Sarcoma unit at The Royal Marsden Hospital, London where she acquired experience in the management of limb and retroperitoneal sarcoma.
Dr Wong has special interests in the management of head and neck malignancy, in particular advanced and metastatic skin cancer, dentoalveloar and oropharyngeal pathology, thyroid, parathyroid and salivary gland neoplasms. Dr Wong's research interests relate mainly to the management of head and neck cancer and soft tissue tumour.
Dr Wong holds multiple academic appointments including Senior Clinical Lecturer for Macquarie University and Sydney University. She participates as a tutor for surgical training program both in Westmead and Blacktown Hospital. Dr Wong is a demonstrator for Master of Surgery course and lecturer for Master of Dental surgery postgraduate students in the University of Sydney. She is the Westmead Hospital General Surgical training supervisor for The Royal Australasian College for Surgeons. Dr Eva Wong is an active member of The Royal Australasian College of Surgeons, Australia and New Zealand Head and Neck Society and Australasian Sarcoma Study Group. Dr Eva Wong is an active member of The Royal Australasian College of Surgeons, Australia & New Zealand Head and Neck Society and Australasian Sarcoma Study Group.
Dr Wong is fluent in English and Cantonese.