About MQ Health
World-class clinical care, teaching and research.
MQ Health is Australia's first fully integrated university-led health sciences centre, combining excellence in clinical care with teaching and research.
An integrated approach to healthcare
Heal

MQ Health is striving to improve the lives of patients and communities. We deliver the best patient outcomes through excellence in clinical care, underpinned by high-quality education and world-leading research.

Read more

Learn

We integrate health education and training with the latest medical research and clinical excellence to provide transformative learning experiences for tomorrow's healthcare leaders and medical professionals.

Read more

Discover

Our cross-disciplinary research in cancer, neuroscience, clinical services, cardiovascular, hearing, mental health, health systems, neuroscience, clinical sciences and cardiology leads the world.

Read more
Born out of the University's strategy, Our University: A Framing of Futures, Macquarie University Health Science Centre is an Australian first – a fully integrated, university-led academic health campus bringing together world-class clinical care, teaching and research.
Integrating Macquarie University Hospital; the University's Faculty of Medicine and Health Sciences; the clinical component of the Faculty of Human Sciences and our new entity, Macquarie University Clinical Associates, our Centre builds on the success of integrated approaches to patient care, discovery and continuous learning in the United States, Europe and Asia.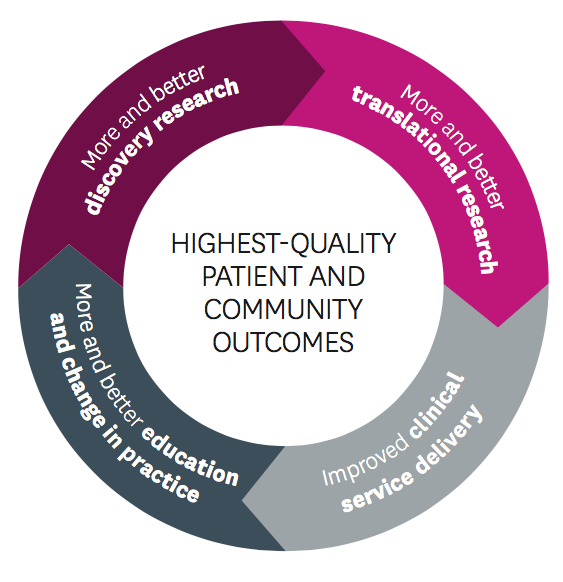 We know that the best patient care is only possible in environments where the latest research discoveries are applied in treatment, delivering real impact where it matters most. In such environments, health professionals are teachers and learners simultaneously, inspiring others to innovate for better patient outcomes.
At Macquarie University Health Sciences Centre we continue to unite the best clinicians, the most astounding researchers and the most dynamic teachers to lead the development of health and medical education and practice in Australia.
Clinical programs