The MQ Health Neurology team
Neurologists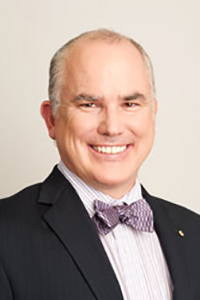 Professor Dominic Rowe AM
Professor Dominic Rowe's areas of expertise include Motor Neurone Disease and Parkinson's Disease among other forms of neuro-degenerative disease. As the inaugural Professor of Neurology at Macquarie University, he is involved in research into the cause and therapies of these diseases.
Professor Rowe is a clinical neurologist and researcher with a longstanding interest in neurodegeneration. He has published on clinical, genetic and biological aspects of Parkinson's Disease and Motor Neurone Disease as well as other fields of adult neurology. He is involved in the clinical assessment and management of many patients with PD, MND and other neurodegenerative diseases.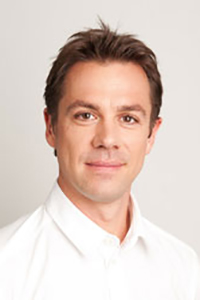 Dr Christian Skulina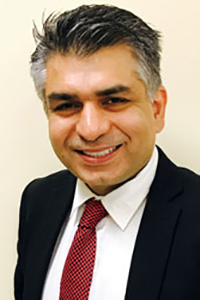 Dr Salman Khan
Dr Khan is a neurologist with a special interest in cerebrovascular medicine (stroke/TIAs) and Multiple Sclerosis (MS). Salman completed his neurology training at Canberra, Nepean and Box Hill Hospitals. He has a dual fellowship in Stroke Medicine and Multiple Sclerosis. He also received formal training in psychiatry for almost two years at Canberra Hospital.
In addition, to his contribution to the MQ Health Neurology healthcare team, Dr Khan is Head of Neurology and Director of Stroke Unit at Nepean Hospital. He also attends Bowral District Hospital.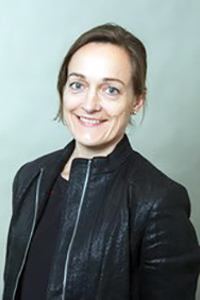 Dr Candice Delcourt
Dr Candice Delcourt joined MQ Health Neurology in December 2017. She obtained her specialist medical qualification in neurology from the University of Liege (Belgium) and additional qualifications in stroke from the University of Dijon (France) and in neurophysiology from the University of Lille (France).
She completed a PhD at the University of Sydney on the imaging of haemorrhagic stroke. She has a special interest in stroke and neurophysiology.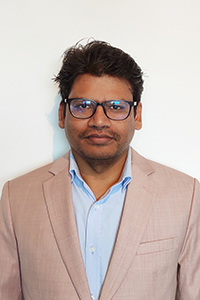 Dr Balaji Kalband
Dr Balaji Kalband is a neurologist with over twelve years of experience in clinical neurology and neurophysiology.
After completing a research thesis on 'Seizures and Epilepsy in Elderly', he trained under the aegis of Melbourne University during his Fellowship in epilepsy at the Austin Hospital with multiple publications in the field of epilepsy, EEG and neurophysiology. He has continued research interest in the areas of epilepsy and driving, pharmacotherapy of epilepsy and epileptogenesis.
Besides stroke and general neurology, his special interests and expertise include:
Epilepsy and seizure disorders including clinical diagnosis, EEGs and long-term pharmacotherapy.
All aspects of headache management including diagnosis and pharmacotherapy with emphasis on prevention of migraine, Botox® therapy for migraine and related disorders.
Neurophysiology and management of neuropathic pain including carpal tunnel syndrome, diabetic neuropathy, trigeminal neuralgia among others.
A polyglot, highly regarded by peers, patients and students alike for the approachable, affable personality and flair for pragmatic approach to clinical neurology and neurologic teaching, Balaji enjoys practising Isha Yoga in his spare time.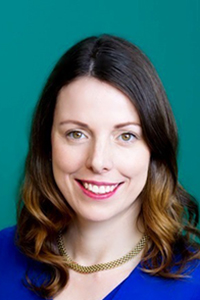 Dr Rowena Mobbs
Dr Rowena Mobbs MBBS BMedSci (Hons1) PhD FRACP is Senior Lecturer, Department of Clinical Medicine at Macquarie University, subspecialist in cognitive neurology at MQ Health. She is a leading clinician in dementia and concussion services and is highly committed to the integration of multidisciplinary chronic care and research translation within teaching and mentoring programs. Dr Mobbs champions a patient-centred approach as well as community advocacy for those living with dementia. Following her training at the Royal Adelaide Hospital she completed a Fellowship in cognitive and behavioural neurology, neurological sleep disorders, and movement disorders at the Brain and Mind Centre.
Dr Mobbs is the Clinical Co-Director of the Australian Sports Brain Bank, furthering a research interest into concussion and chronic traumatic encephalopathy in both sports related and non-sport related concussion, driven by a strong sporting experience having represented Australia in modern pentathlon and fencing, and state teams in hockey, triathlon and cross-country running.
She completed a PhD on cell death in acute and chronic compressive myelopathy, and was twice awarded the Spine Society of Australia award for research. Dr Mobbs' vision is for the expansion of collaborative and innovative neurological services in dementia, identified to be one of the National Health Priority Areas.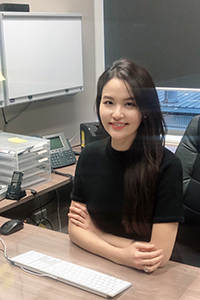 Dr Corinna Pan
Dr Corinna Pan (MBBS BMedSc FRACP) specialises in Respiratory and Sleep Medicine with subspecialty interests in respiratory failure, specifically in motor neurone disease (MND). She is an integral part of the renowned MND multidisciplinary team headed by Professor Dominic Rowe at MQ Health, and regularly offers her expertise in respiratory failure management.
Dr Pan also subspecialises in a range of neurological and non-neurological sleep disorders such as parasomnias, narcolepsy/cataplexy, restless leg syndrome, obstructive/central sleep apnoeas, insomnia and circadian disorders. She also manages common respiratory conditions such as asthma, COPD, interstitial and occupational lung diseases. She is skilled with bronchoscopy, complex lung function and sleep study interpretation.
After completing her specialist training at Royal North Shore Hospital, Concord Repatriation General Hospital and St Vincent's Public Hospital, Dr Pan now consults at St Vincent's Public Hospital and Sutherland Hospital, and is pioneering the development of a Dyspnoea Service Clinic at Sutherland Hospital for patients with advanced lung disease and respiratory failure. She is also currently looking to research new models of care for breathlessness.
She enjoys mentoring physician trainees and medical students, and holds a Conjoint Lecturer position with the Department of Clinical Medicine at Macquarie University. She is committed to integrating multidisciplinary chronic care and research translation into clinical practice and teaching.
Dr Pan is also a native speaker of Mandarin.
Technical staff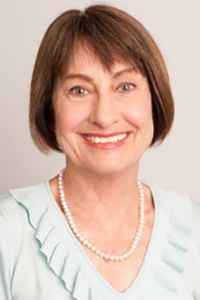 Kate Manners – Head Neurophysiology Technician
Kate Manners joined Macquarie Neurology (now MQ Health Neurology) in August 2010. She has had extensive experience in neurophysiology at many of Sydney's major hospitals including, Royal Prince Alfred Hospital hearing and balance/vestibular unit and the general neurosciences unit; Royal North Shore Hospital, performing all modalities of neurophysiology testing as well as being involved in the establishment of the sleep apnoea studies; and at the Brain and Mind Research Institute at Camperdown.
At MQ Health Neurology, Kate oversees all neurophysiology testing including EEG, NCS and evoked potentials for both the clinic and hospital. She's also involved in the IONM.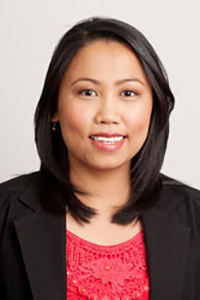 Ruthie Dellow
Ruthie Dellow joined Macquarie Neurology (now MQ Health Neurology) in February 2012. Ruthie previously worked at Prince of Wales Hospital Clinical Neurophysiology Department where she gained extensive experience in performing EEG, evoked potentials, vestibular testing and Intraoperative monitoring.
At MQ Health Neurology, Ruthie's main role is intraoperative neurophysiological monitoring and also involved with testing including EEG, evoked potentials and NCS both in the clinic and hospital.
Nursing staff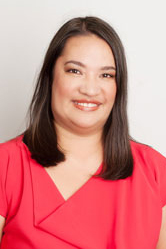 Madelaine Rañola CNC Movement Disorders
Madelaine Rañola provides specialist nurse consultancy services for Parkinson's Disease, Lewy Body Dementia and movement disorders as well as the coordination of several multi-centre Parkinson's research projects. She has an extensive background in Neuroscience Nursing including spinal and brain injury rehabilitation, neurology and acute stroke.
Madelaine is passionate about increasing awareness of the complex care needs of patients with neuro-degenerative disorders and works closely with the wider health care community to ensure that our patients access seamless care across the continuum of their disease.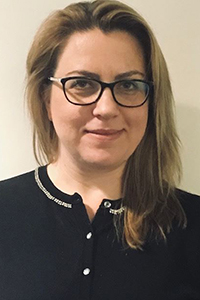 Kristina Barnes
Kristina Barnes is a Clinical Nurse Consultant, Motor Neurone Disease (CNC) providing a complex and diverse nursing consultancy service to patients and health care teams across MQ Health to enable the provision of contemporary, high quality, person-centred clinical nursing practice. Kristina provides continuing education and support for staff, patients and carers and works to ensure high quality patient care is delivered. Her role is to assess, plan, implement and coordinate nursing care in collaboration with patients and the multidisciplinary health care team to achieve quality health care outcomes.
Previously Kristina worked at MUH in the acute neurosciences ward, where she gained extensive experience looking after people with MND and complex neurological/neurosurgical conditions.
Allied health staff
Meaghan Joyce
Meaghan Joyce obtained a Masters of Nutrition and Dietetics at Sydney University in the year 2000 and a Bachelor of Medical Science in 1995. She is the Dietitian at Macquarie University Hospital, a state of the art hospital owned by Macquarie University that specialises in Neurology, Oncology, Head and Neck Surgery, Cardiology and Gastroenterology.
Prior to this, she worked at Prince of Wales Hospital and St George Hospital. Meaghan is passionate about helping her patients achieve optimal health.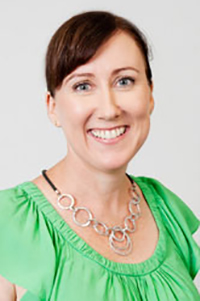 Kylie Christel
Kylie Christel graduated from the University of Sydney with a Bachelor of Applied Science in Occupational Therapy in 1993, and completed her Masters in Applied Health Management through The University of Newcastle in 2005. Kylie has worked in a variety of positions throughout her career, including hospitals, community teams and charity organisations.
Previous positions include Manager of Occupational Therapy Services for Hope Healthcare North and Head Occupational Therapist in the Camden REACH Team in London.Kylie started her own successful community based practice in 2006.